With the summer season comes spending more time outside enjoying the (hopefully) beautiful weather. There's more weddings, corporate events, and even just friendly get-togethers being held outdoors. While outdoor events can be great, they present many challenges unique to indoor event planning. Rent Letters wants to make sure your event, no matter the location, is the best it can be. Make sure to keep these simple tips in mind when planning your outdoor event!
Get a Permit
It won't matter how long you've spent planning and putting everything together if your event immediately gets shut down. This is something simple that can easily be overlooked. Make sure you know your city's codes to ensure if this is something that needs to be included in your checklist.
Plan for the Weather
Weather is uncontrollable. Have a Plan B for rain, high wind, low temperatures, etc. Have tents or outdoor heaters ready if need be. Make sure everything is anchored to the ground if it is going to be windy. Maybe talk to a venue about moving indoors for a period of time if the weather gets too severe. Investing in weather insurance is never a bad idea. This way you know for sure you will be reimbursed for any lost revenue.
Remember Restrooms
Lack of facilities can ruin any good event. If your outdoor venue does not provide restroom facilities, make sure to rent portable ones. Also make sure that the number of restrooms provided fits with the number of guests attending. If there are 100 people at the event, 1 restroom is not going to suffice.
Pest Control
If you know your event is being held in a buggy area, get it sprayed by an exterminator prior to setting anything up. If you have food sitting out, make sure it can be covered. Keep bug repellent handy. If possible, keep a few fans running. You could also try to place a plate of sugar water near the perimeter to keep the bugs busy and out of the party.
Water
Have water everywhere! Make sure the staff and guests have access to plenty of water, especially if it's going to be hot.  
Don't Forget Decor
Just because a party is being held outside doesn't mean there can't be decorations. If you are including decorations make sure they can sustain the outdoors. Rent Letter's giant white marquee letters are the perfect addition to any event. Three feet in height, powder coated white, with super bright turbo bulbs, they are a guaranteed show stopper! Note: they are not waterproof. They can withstand wind, but they should not be used near water or in the rain.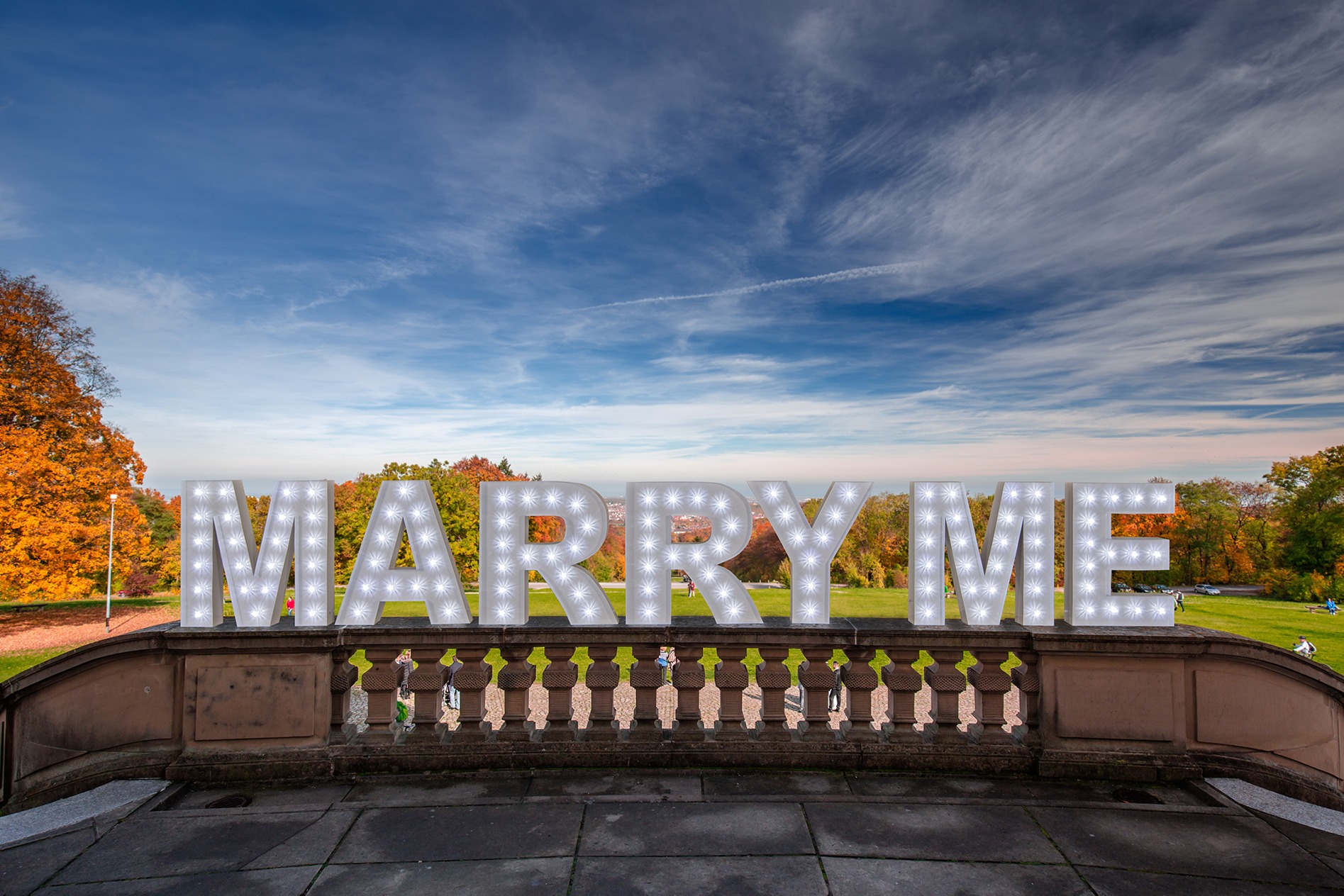 How to Rent your Letters
Visit RentLetters to see everything we have to offer, or click here to rent now! We ship your marquee letters to arrive approximately 1-2 days prior to your event, you keep them for your event, we ship them back! If you have special instructions or need an extended rental, simply give us a call on 1-800-450-1276.
Happy Planning!